A little while ago I embarked on a search for a blue canary night light for my daughter. After not finding one, I decided to make one. Several prototypes later, I'm almost ready to sell them (at my site, bluecanarynightlight.com).
Today I got some new LED night light bases to try. They aren't going to work for the final sale models, but I was finally (with the aid of a plug rotater) able to get a blue canary night light set up by the light switch in my daughter's room: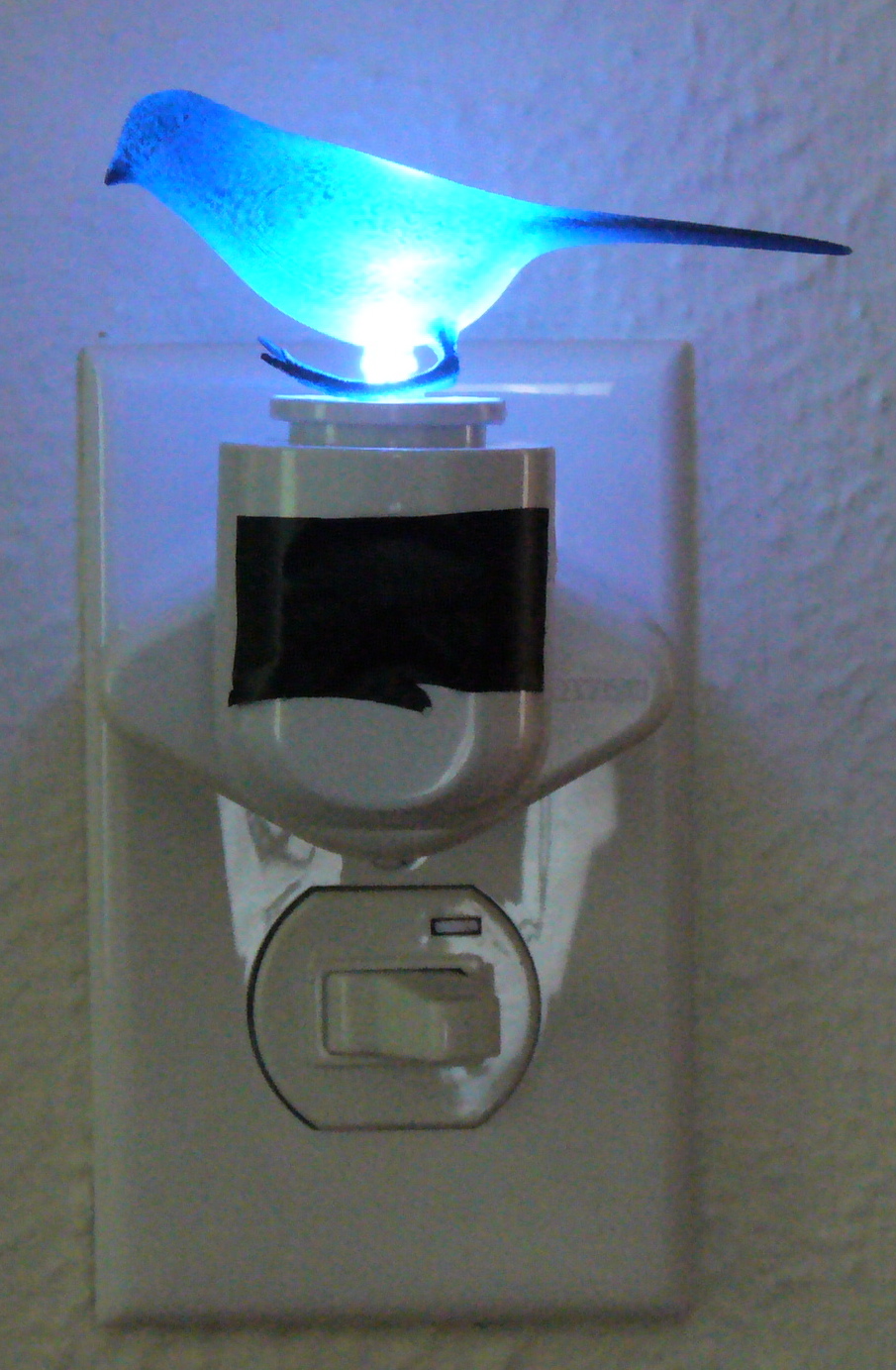 The final model won't have legs, and will be bigger (as is the current prototype), but I was glad to be able to make use of this older prototype. I think I'll be able to get better light diffusion with the final models as well — they'll be dyed instead of painted.
If you want to hear the story of how I moronically made sparks shoot out of my wall installing the combo switch/receptacle today, let me know in the comments.